Author: Charles Dickens
Rating: Who are we kidding of course its 5/5!!!
So I know I was going to write a post for every 100 pages of
The Old Curioisity Shop
that I finished but then I decided (about two weeks ago) that seeing as I was nearly finished (though I really wasn't, I only finished reading it yesterday) I would just write a post when I was actually finished. Which of course leads me to this post. There is only one word to express the wonder that is
The Old Curiosity Shop
; amazing.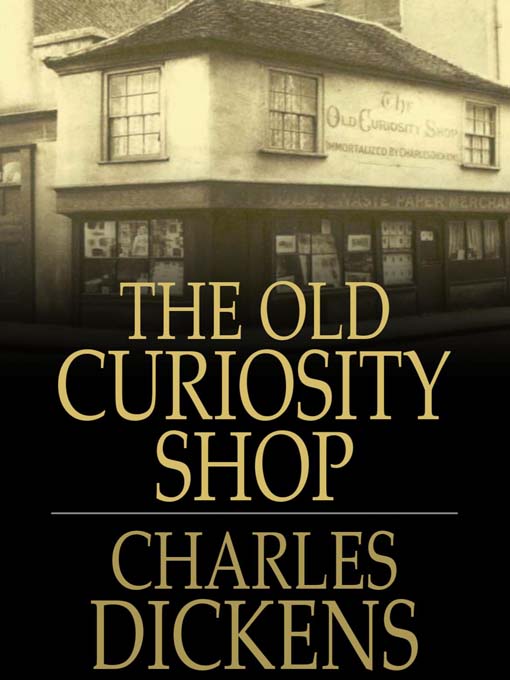 From page 1 to 555 I was riveted. Every twist to the story was entirely unpredictable and masterfully implemented. Every single character was woven so beautifully that I feel as if I have personally met all of them. Even the most seemingly shallow character (cough Richard Swiveller) was given a depth that I really wouldn't have dreamt possible. The complexity of each character was truly astounding, Dickens has truly made me appreciate character development in a way that much of today's literature never could have. Don't get me wrong I love reading books written today but I have always felt there is a certain something about classics that goes above and beyond all other literature; a feeling that reading Dickens solidified.
Another thing I loved about Dickens writing style was how he told the story. Throughout the novel Dickens switched from the viewpoint of one character to the next, only to return back to the character he had originally started with when I was full to the brim with suspense. By switching viewpoints, Dickens ensured that the "big picture" of the story was told and that no character was percieved through one bias. And then, to complete the perfection of his novel, everything was neatly wrapped up. Though the story had to of course end from a single viewpoint, Dickens ensured in the epilogue that no character's fate was left out.
I thoroughly encourage anyone who is too afraid to try reading a classic to cast aside their fear and plunge head first into
The Old Curiosity Shop
. It doesn't matter if it takes you a day, a week, a month (or several months like me) to finish the novel, it is most definitley worth it! To all those lovers of classics out there who have read
The Old Curiosity Shop
or another Charles Dickens novel I'd love to hear what you think of Dickens Classics!